Instruments for X & Gamma rays
XGLab develops innovative instruments for X and Gamma rays applications. Radiation detectors requires dedicated circuitry for high-voltage supply, amplifier biasing, reset management and for signal processing. XGLab offers a wide selection of off-the-shelf biasing boards and Digital Pulse Processors for Laboratory experimentation or OEM integration. XGLab has recently introduced DANTE, the Digital Pulse Processor for X-ray spectroscopy, available in single-channel and eight-channel desktop configuration. DANTE embeds years of experience in pulses processing by XGLab and it has been designed to match the requirements of Synchrotrons and high-end industrial applications.
Instruments for Scientific Laboratories
In this section you can find the latest benchtop instruments for scientific laboratory.
OEM Instruments and Components
In this section you can find all the solution for X and Gamma ray analysis available for OEM integration.
Bias and Buffer CMOS preamplifier for radiation detectors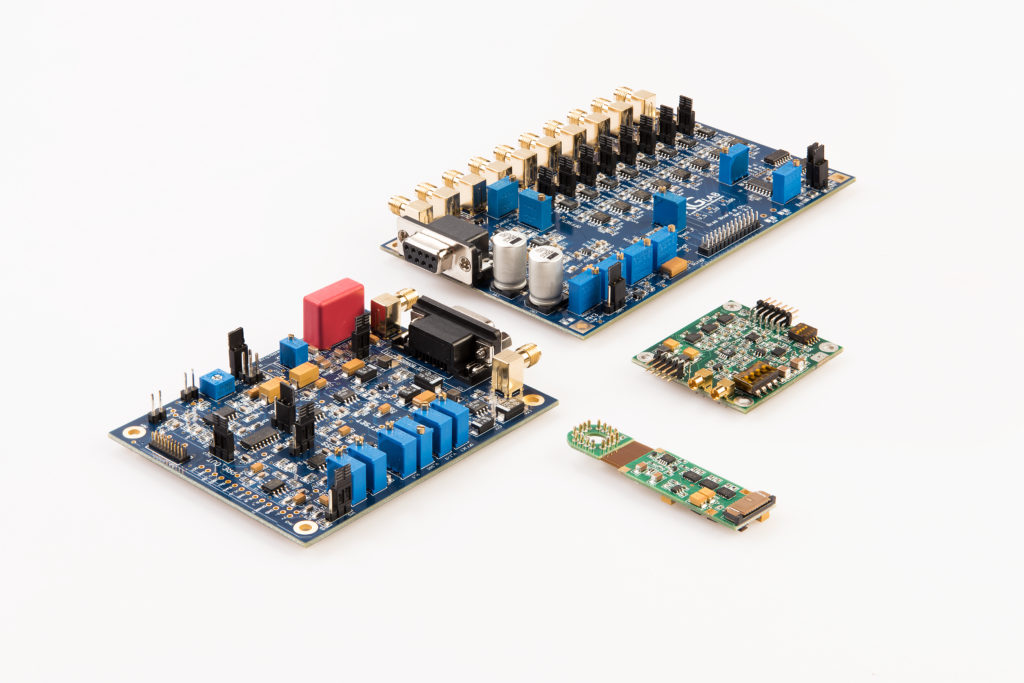 OEM Digital Pulse Processor Board for X-ray Spectroscopy