CUBE Bias Boards - Discrete circuit boards for biasing the CUBE CMOS preamplifier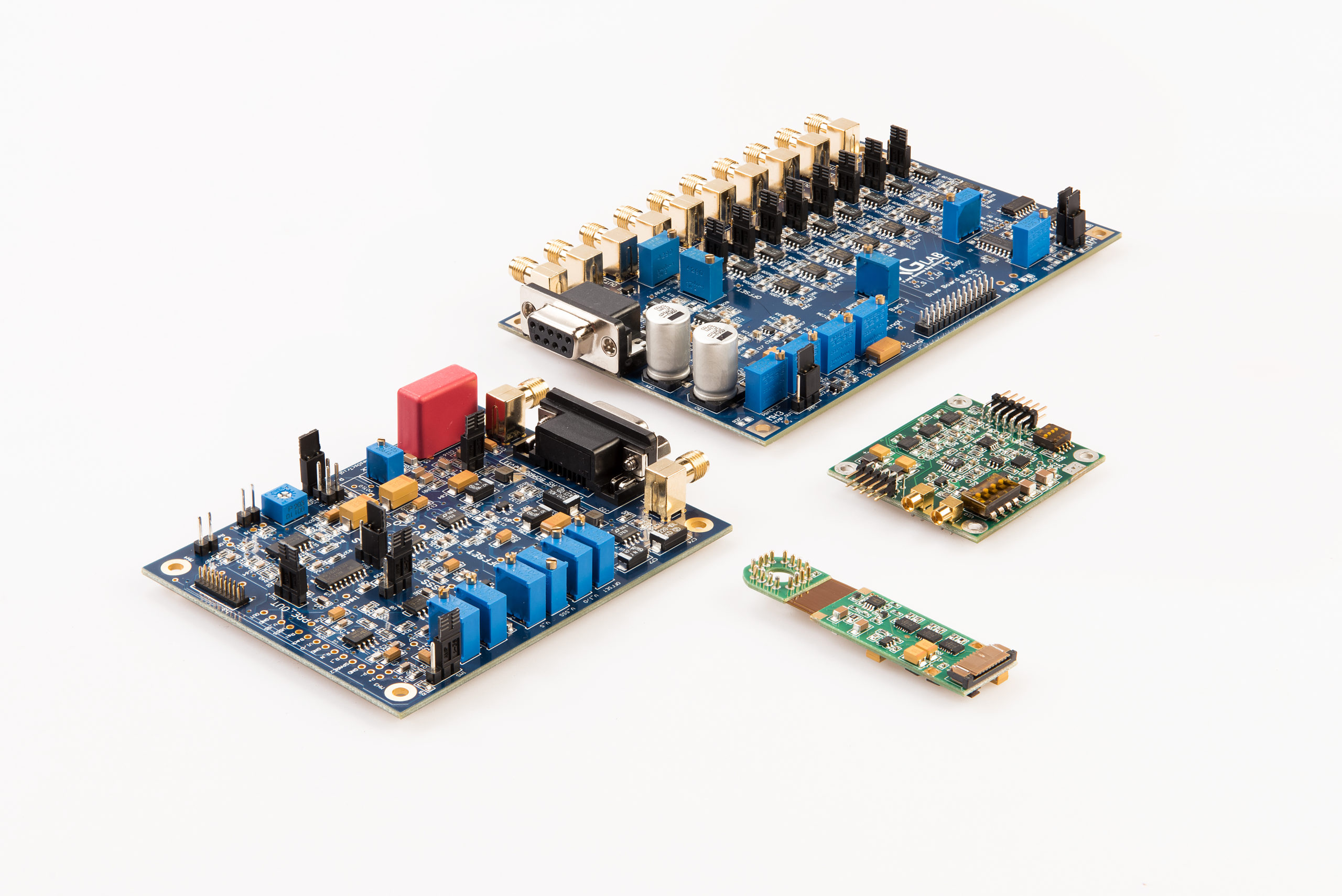 The CUBE Bias Boards are a set of off-the-shelf biasing boards developed to speed-up the integration process of the CUBE CMOS preamplifier family of XGLab. These boards allow to bias both the detector (SDD as standard, other detector upon request) and the CUBE preamplifier.
Main features
Power: it generates and filters the CUBE supply voltages.
Detector biasing: it provides filtering on the HV supply, and generates and filters LV and P+ bias voltages. Voltages can be tuned with several trimmers.
Reset:  it generates the reset signal to reset the preamplifier, as well as allowing an external reset triggering.
Buffer: it buffers and amplifies the CUBE output in order to drive a coax cable.
Applications
CMOS preamplifier biasing
SDD detector readout
Radiation detectors biasing and readout
| Bias board version | Description | CUBE version compatibility | Dimensions |
| --- | --- | --- | --- |
| XGL-CBB-1CH | 1-Channel Biasing boards for Detectors and CUBE for laboratory evaluation | PRE_016, PRE_031, PRE_033, PRE_037, PRE_038, PRE_039, PRE_040, PRE_041, PRE_042 | 95.00 mm x 75.00 mm |
| XGL-CBB-8CH | 8-Channel CUBE Bias Board | PRE_016, PRE_031, PRE_033, PRE_037, PRE_038, PRE_039, PRE_040, PRE_041, PRE_042 | 133.50 mm x 82.30 mm |
| XGL-CBB-1CH_HIGHEND | 1-Channel high-end biasing board for Detectors and CUBE for OEM integration | PRE_16 | 40.00 mm x 45.00 mm |
| XGL-CBB-1CH-COMPACT | 1-Channel Bias board for Detectors and CUBE compatible with T08 package | PRE_16, PRE_33 | 59.62 mm x 17.00 mm |
News & Events